ADM FarmView app
ADM FarmView app
• Download the ADM FarmView app to get 24/7 access to your ADM account from your smartphone or tablet.
• See current local cash bids at your preferred ADM locations.
• Check commodities markets with historical charts and commentary.
• Access your ADM account information, including deliveries, contracts, payments and storage.
GrainBridge
GrainBridge, a joint venture of ADM and Cargill, is creating a digital grain marketing platform combining individual production, economic, and grain account data with an electronic marketplace for improved decision support in one simple and convenient tool.
ADM Offer Management
ADM Offer Management
ADM Offer Management is a free app that lets you easily set firm price objectives for your grain sales and fertilizer purchases with increased efficiency and control from your smartphone or tablet.
ADM Wait Time App
ADM Wait Time App
Now you can check the truck wait time at ADM and plan your time more wisely.
ADM Wait Time shows you the approximate truck wait times at these processing plants:
• Columbus, NE
• Decatur, IL
• Des Moines, IA
• Marshall, MN
• Quincy, IL
Unload hours are also displayed. More locations may be added, so check the app often.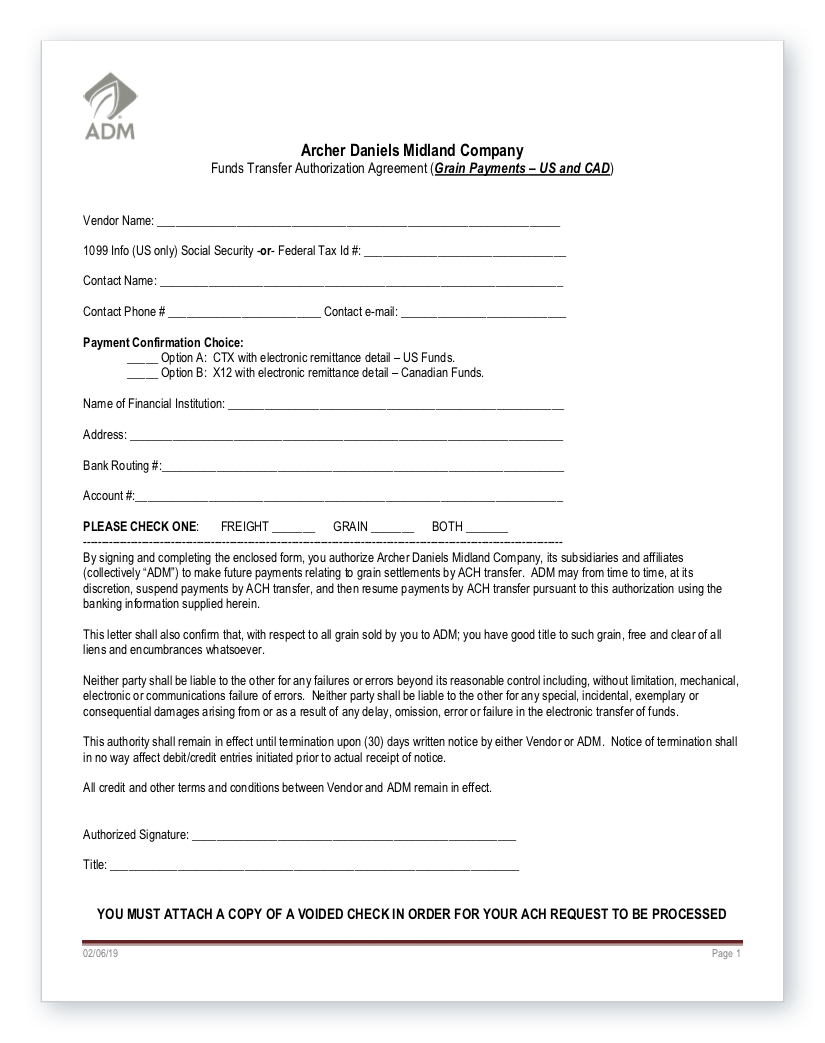 ADM DIRECT DEPOSIT
Why wait to get paid? Get quick access to your grain sale proceeds by enrolling in ADM Direct Deposit today.
No need to wait for your check
No need to take your check to the bank
No waiting for your check to clear
No chance of your check getting lost