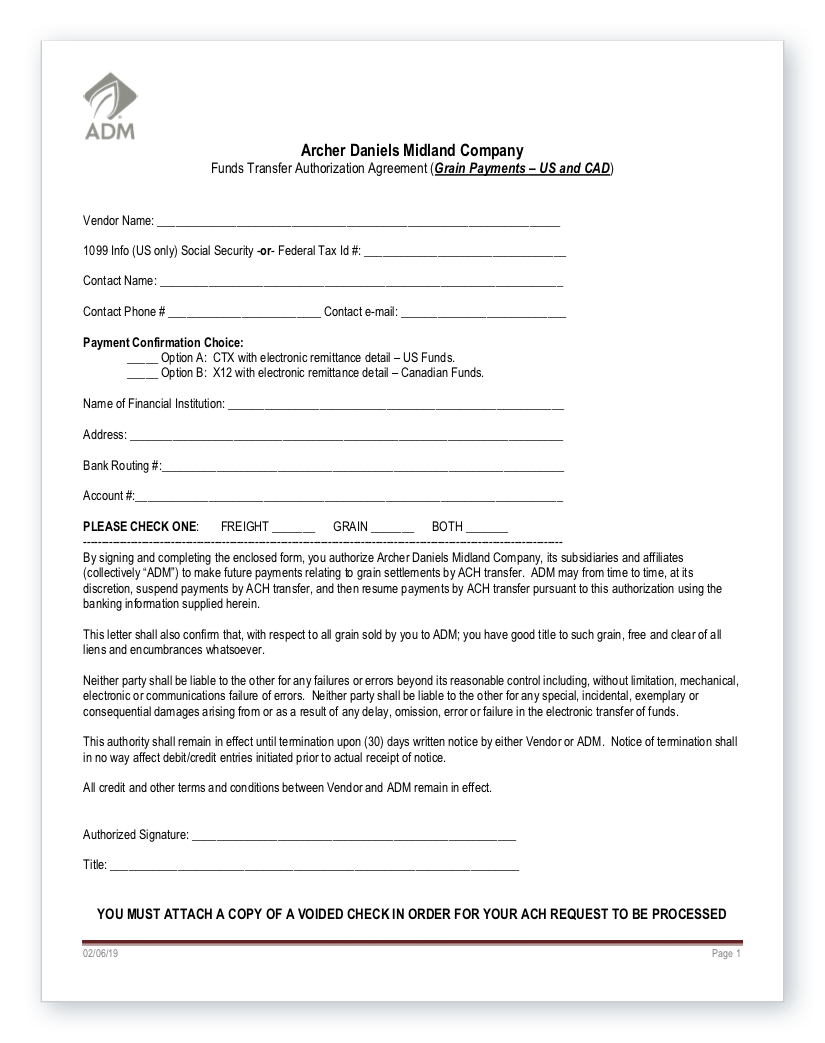 ADM Direct Deposit
A faster, more secure way to get paid for your grain.
• No need to wait for your check
• No need to take your check to the bank
• No waiting for your check to clear
• No chance of your check getting lost
To sign up for ADM Direct Deposit:
Download and complete the form below.
Return it to your local ADM office, with a voided check for the account you designate for your deposits.
The ADM Global Business Systems team will call you to confirm your transfer instructions. This step is necessary to protect you from fraudulent changes to your payment agreement.