Plan Your Profit for 2023
Shift, a self-paced online course, breaks down farm management topics and decisions.
With the turn of the calendar, we're off to a new year and working toward new goals. Coming into 2023, crop prices are historically strong, but input prices remain elevated as well. Each year sets up differently as far as a profitable grain marketing plan is concerned. That's why now is a good time to review your approach for the season ahead and consider factors that can make a significant difference in your profitability and future.
The first lesson in our free Shift course focuses on financial preparation and is rooted in professional insights, tips and resources. By the end of the section, you'll be equipped to:
Calculate accurate production costs.
Determine a profit goal based on living and equipment expenses.
Create and follow a price target plan.
See how GrainBridge Advisor can help with marketing and farm management decisions.
One of the most valuable aspects of Shift is the useful information shared by ag industry leaders.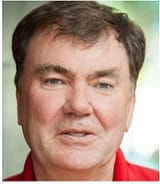 Paul Neiffer, who is the past president of the Farm Financial Management Council and an experienced accountant serving the ag industry, helps break down different financial aspects required to run a successful operation.
In the first lesson, he encourages producers to understand their variable costs and fixed costs to accurately project price targets for grain marketing efforts.
Neiffer also talks about the importance of having working capital and says it's "like oil in an engine. It's that lubricant that keeps your operation going."
Bernie Spindler, an ADM territory manager and farmer, advocates for creating a plan early in the year.
He says once you have reliable numbers, you need to think about when to sell your grain, your storage capacity, and build a proactive plan. For his own operation, he likes to get offers working and some bushels sold while he's busy in the field, leaving room to take advantage of other opportunities in the fall.
Along with commentary from Neiffer and Spindler, you'll review principles, thought-provoking questions and outside resources, including GrainBridge Advisor, which is a technology tool that helps producers track profitably as they market their grain.
---
Get Started
Shift takes you through important farm management decisions that you make on a regular basis. The winter is a good time to check it out and consider some new ideas.
Click here to learn more.
ADM is providing this communication for informational purposes, and it is not a solicitation or offer to purchase or sell commodities. The sources for the information in this communication are believed to be reliable, but ADM does not warrant the accuracy of the information. The information in this communication is subject to change without notice. If applicable, any information and/or recommendations in this communication do not take into account any particular individual's or company's objectives or needs, which should be considered before engaging in any commodity transactions based on these recommendations. ADM or its affiliates may hold or take positions for their own accounts that are different from the positions recommended in this communication.