Are you interested in regenerative ag?
ADM re:generations is offering programs built to support farm legacies and consumer demand. If you are growing cover crops, adopting no-till, or working to lower your emissions on the farm, reach out to your local ADM representative today to find out how you can get paid for your efforts.
ADM offers choices in its programs, and we do our best to make them easy for you to participate. Our range of programs encompass:
Farming practices – cover crops, nutrient management, tillage, etc.
Commodities – corn, soybeans, wheat, canola, and peanuts.
Greenhouse gas reduction – reduced emissions AND removals via sequestration and abatement.
Program enrollment is now open!
Our regenerative ag programs are rewarding, easy to use and available now. Sign up for one of our three programs through FBN, our technology partner for re:generations™.
Enroll Cover Crops + Emissions
Enrollment By State
New programs will continually be added in the future, and more states will be included. Ask your ADM representative about what opportunities may be available for your operation.
Illinois
2023 Enrollment Acres
81%
Indiana
2023 Enrollment Acres
87%
Iowa
2023 Enrollment Acres
10%
Kansas
2023 Enrollment Acres
23%
Michigan
2023 Enrollment Acres
99%
Minnesota
Missouri
2023 Enrollment Acres
99%
Nebraska
2023 Enrollment Acres
27%
North Carolina
North Dakota
Ohio
Oklahoma
2023 Enrollment Acres
18%
Southeast (AL, FL, GA, MS, SC)
2023 Enrollment Acres
17%
Washington
National Black Growers Council (NBGC)
ISCC River Terminals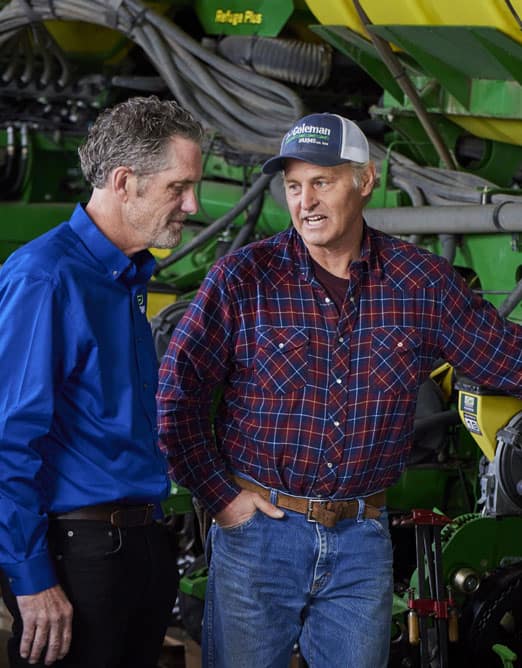 I want my name added to the 2023 waiting list.
Please complete the form below and an ADM representative will be in touch. Thank you.