Contact Your ADM Grain Representative
From early crop-year planning, 'til your money's in the bank, we pledge to be the best grain marketing strategists you can find. Ask for ideas anytime.
Enter your ZIP code
Working for You
You are our business. We welcome a relationship and the chance to provide real value to your business. See what we mean.
Four Ways We Can Help
Control Input Costs
Lock in lower prices on direct, bulk fertilizer and get financing help to store.
Make & Execute a Plan
Set a trap to capture your target prices, widen your margins, and keep your farm profitable.
Provide Market Insight
We filter market noise to give meaningful information that makes your decisions clearer.
Use Smart Technology
Get tools that help you learn, buy, offer, sell, track, organize, and earn while you're on the go.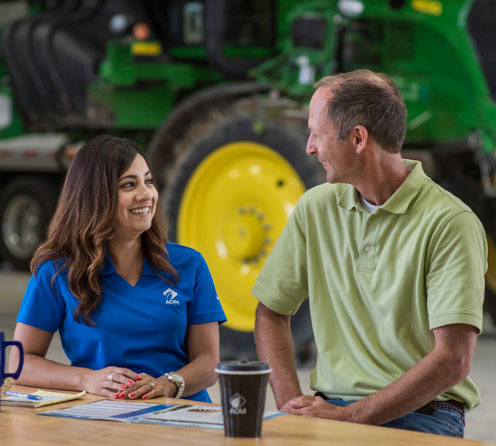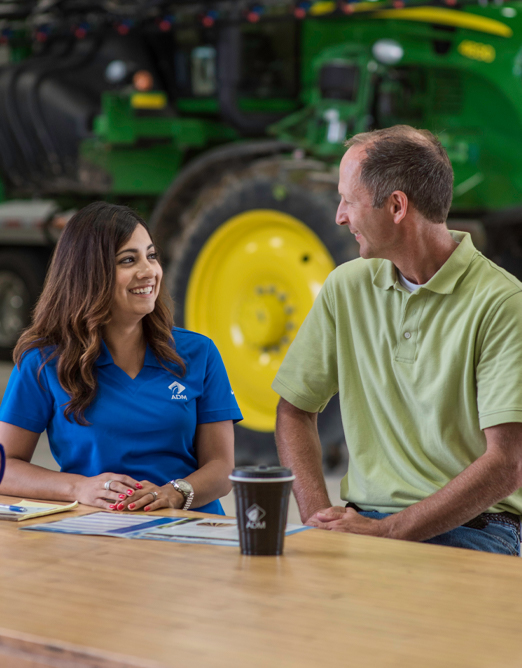 How Can We Serve You?
Let us know what you'd like to talk about. Our time is complimentary and there's no obligation to just run some numbers or discuss a plan of action. We just want to help.