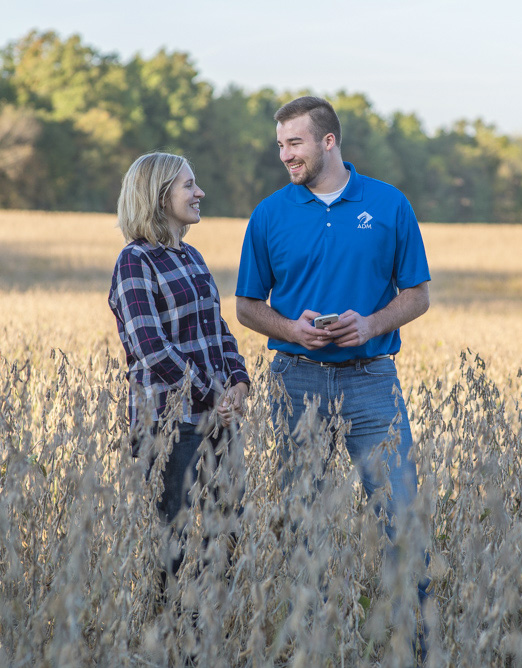 Photo: Hayden Sholtis, Grain Origination Specialist
Need Help?
You know us as your elevator staff, but we also offer complimentary help with grain marketing plans. We're turning our deep knowledge of the markets into information and services that we hope will ease your stress and improve your success. There's no obligation when you simply ask for our help with your grain marketing.
Our time is yours to…
Clarify grain marketing terms and principles in plain English.
Discuss your price targets and approaches to achieving them.
Help you plan, execute, and adjust a marketing plan around your comfort level.
Work with you on floor prices and upside features to sell more confidently.
Calculate potential savings from forward-purchasing bulk fertilizer.
Contact Your ADM Grain Representative
From early crop-year planning, 'til your money's in the bank, we pledge to be the best grain marketing strategists you can find. Ask for ideas anytime.
Enter your ZIP code