An overview of ADM's easy approach.
No long-term contracts. No additionality. No onerous data collecting and reporting requirements. Just an easy process to participate through local people you know.
You can receive payments through an ADM program by executing regenerative ag practices according to these steps:
ADM and its partners (local conservation organizations) recruit and engage producers on direct incentive opportunities.
A 30-minute consultation from technical assistance partners or ADM Climate-Smart Origination Managers helps guide producers on what is required for a successful execution and the potential rewards. The partners also gather basic farm information in an enrollment survey. If all looks good, producers sign an agreement to enroll in the program.
After enrollment, FBN assists producers in the process of gathering field-level data. This includes field boundary identification, planting dates, tillage practices, fertilizer application, cover crop data, harvest information, and other questions around field-level decisions.
Once field-level data is gathered, FBN measures, reports, and verifies practices through remote sensing and other tools.
At the end of the calendar year, either the technical assistance partners or ADM Climate-Smart Origination Managers will collect final survey information. This includes feedback from producers on economic benefits, program satisfaction, potential for re-enrollment in future years, and other anecdotal information.
In March the following year, ADM will make payment upon verification from FBN of the practice implementation.
Keeping Your Information Private
Data collection is a crucial part of any program, and all program participants take data privacy very seriously. Completed field-level information gathered by FBN will never be shared outside of ADM and FBN for individual farms. ADM program reporting is only shared in aggregate and never identifies specific producer information.
Initial enrollment survey information is only seen by ADM, FBN, and technical assistance partners.
Soil sampling will be done for a small subset of acreage. FBN coordinates with producers and the soil sampling company by only sharing the location of the farm to be soil sampled.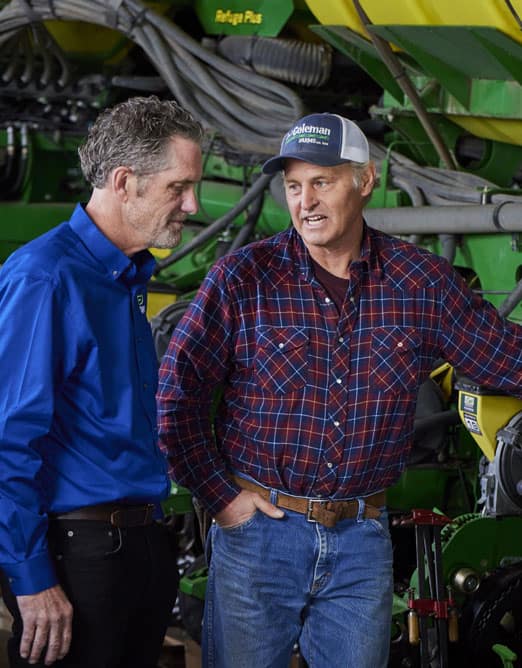 I'd like to connect with an ADM representative to learn more.
To find out which ADM re:generations programs are available in your area and if you are eligible to participate, please contact your local ADM representative or submit the form below.