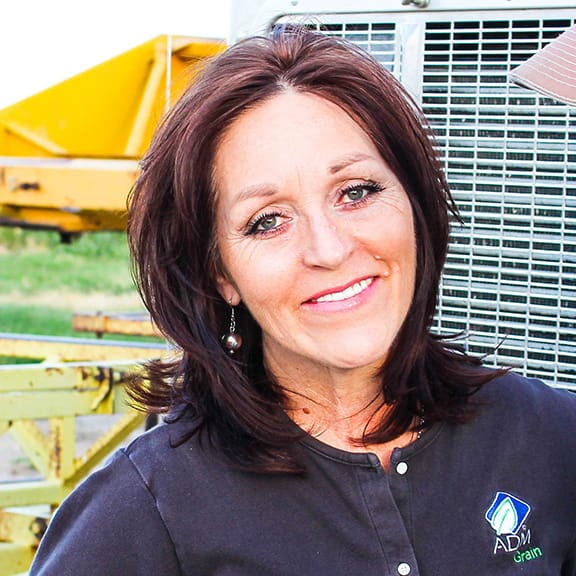 Lisa King
Grain Origination Specialist
Location: Oklahoma Panhandle
Hometown: Thermopolis, WY
Fun fact: I rode with a precision drill team performing Grand Entry and Specialty Performances at rodeos all over the country then married a Rodeo Clown.
Favorite part of job: The personal friendships with my farmer customers.
Hobbies: Following the Jr. Market Livestock Showing Circuit with my grandkids and all of their athletic activities.

I helped a landlord, who is brand new to agriculture with his land purchase, understand his grain marketing as a tool and not a burden. It has been extremely rewarding to us both.

Contact Your ADM Grain Representative
Get important information about your local ADM facility, plus links to helpful apps so you can access and manage your ADM business activity.
Enter your ZIP/Postal Code