Complete Nutrition
Thanks to our industry-leading global supply chain, ADM Farm Direct Fertilizer provides a full line of high-grade dry and liquid products. ADM fertilizer can be forward contracted up to 12 months in advance for pickup or delivery straight to your farm. Blending capabilities at select terminals allow customized blends for your specific needs. ADM Farm Direct also offers exclusive access to exciting new products, including our new ADM NeoVita™ 43 biostimulant. In development is a new product called POLY4, an exciting multi-nutrient and low-chloride fertilizer. Explore our growing line of products here:
Need Financing to Buy and Store Products?
Saving money in the long run requires some investment up front. Through special partnerships, we'll help you get going.
Learn More
Visit the ADM Fertilizer Customer Portal
ADM has made it easy for you to make your fertilizer purchases 24/7 via our online portal.
Calculate Your Savings
Run the numbers using this handy calculator to see your potential savings with ADM Farm Direct Fertilizer.
Historical Grain and Fertilizer Pricing
Select a recent year, a nutrient, and a crop, and see what your profit margin would have been, given historic prices.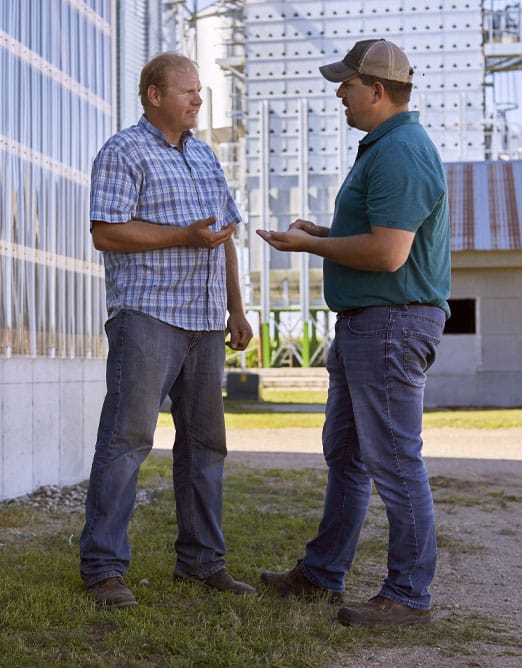 Photo: Zach Jans, Territory and Origination Sales Manager
Talk to Your ADM Fertilizer Representative
Our fertilizer specialists work hard to get you better deals on crop nutrients. Locate your nearest ADM fertilizer representative on the maps linked below, and request a conversation.
We offer free consultations to:
Calculate potential savings from buying fertilizer direct from ADM.
Plan wider margins by forward-pricing both grain and fertilizer.
Discuss financing for fertilizer storage or products.
Sign up for fertilizer market calls and emails.
Contact Your ADM Grain Representative
Get important information about your local ADM facility, plus links to helpful apps so you can access and manage your ADM business activity.
Enter your ZIP/Postal Code