Those Who Care for the Land
Respect for the earth. The highest nutritional content. An unwavering commitment to safety. These Faces of Foodare producers, growers, farmers. For generations this has been so.
Fiercely independent, their legacy is their land. They care for it like their life depends on it – because it does. They do what they say and take tremendous pride in their role to feed the world. Producing more from each acre to fill an ever-larger number of mouths. Challenged by uncertain weather, volatile markets and increasing cost pressures, they face each day with the hope a new crop brings.
These are the stories of life on the farm.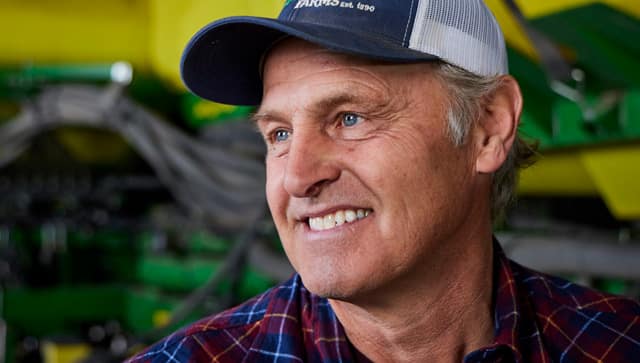 Faces of Food: Spring Blizzard
Farming can be a difficult and sometimes dangerous way to make a living. And when an unexpected blizzard strikes during planting season, it can be downright harrowing. This episode features the D.J. Coleman Farm of Baldwin, North Dakota. The farm's co-owner, Clark Coleman, says an April blizzard made for the most challenging week of cattle ranching he's ever seen.
Read More
Share a Story
The ADM team interacts with farmers daily. But not everyone is so fortunate. That's why we created Faces of Food. We encourage everyone to share these stories to help create a better understanding and appreciation of life on the farm.
Contact Your ADM Grain Representative
Get important information about your local ADM facility, plus links to helpful apps so you can access and manage your ADM business activity.
Enter your ZIP/Postal Code