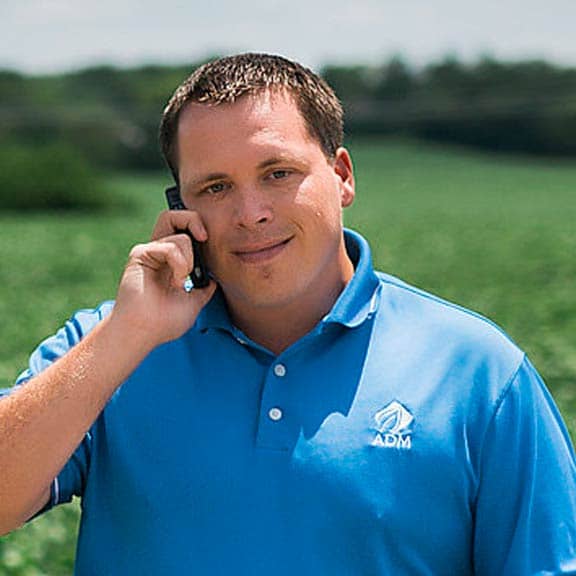 Cody Dust
Territory Origination and Sales Manager
Location: Central Indiana
Hometown: Mooresville, Indiana
Fun fact: I studied finance and economics at Indiana State University
Hobbies: Golf and fishing
Best part of job: The feedback from my customers that I've made a positive impact on their business.

I've helped farmers lately by understanding and relating to our customers' needs, and through our high level of service, we're able to provide them with profitable, tailored solutions to their grain marketing needs.

Contact Your ADM Grain Representative
From early crop-year planning until your money's in the bank, we pledge to be the best grain marketing strategists you can find. Ask for ideas anytime.
Enter your ZIP/Postal Code