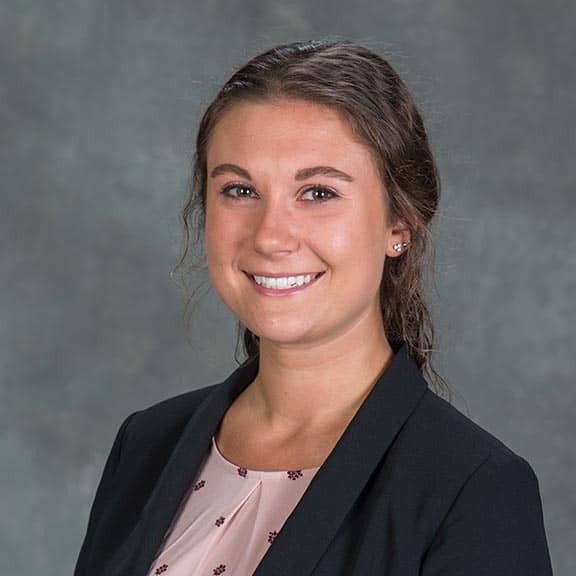 Charlotte Metz
Grain Origination Specialist
Location: Niantic, Illinois
Fun fact: I am a graduate of Southern Illinois University.
Favorite part of job: My favorite part of my job is how rewarding it is to help producers market their grain in a way that best suits their operation. No two farms are the same, and I love learning about each individual and their farm.
Hobbies: I enjoy working out, watching movies, and snowmobiling in the wintertime

This harvest, I have helped my producers market their grain by explaining some different pricing tools that ADM offers. Certain tools work better for customers based on their individual cash flow needs, market opinions, and other factors. It's all about diving into those factors to find the best pricing strategy!

Contact Your ADM Grain Representative
From early crop-year planning until your money's in the bank, we pledge to be the best grain marketing strategists you can find. Ask for ideas anytime.
Enter your ZIP/Postal Code